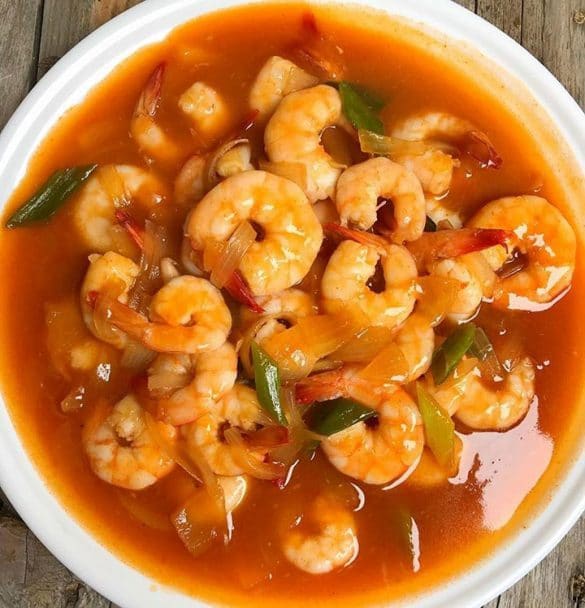 Seafood ingredients are one of the favorite food ingredients for most people. Talking about seafood, we know that one of the people's favorite seafood is shrimp.
Foods that have a savory taste and have a soft texture that can be combined with an attractive presentation, and shrimp can be a very delicious and appetizing dish to be enjoyed.
There are several shrimp recipes, one of which is very popular is the sweet and sour shrimp in oyster sauce. This oyster sauce sweet and sour shrimp dish is very practical to make and delicious served with warm rice.
One of the tips in preparing dishes made from shrimp, is to choose fresh shrimp, so that the enjoyment can be multiplied.
Below is the recipe
Ingredients for Sweet and Sour Shrimp Seasoning in Oyster Sauce:
- Fresh shrimp 250 grams
- Onion 1 piece
- 2 tablespoons of tomato sauce
- Chili sauce 1 tablespoon
- Oyster sauce 2 tablespoons
- to taste ground pepper
- Ginger 2 cm, thinly sliced
- to taste salt
- 100 ml of water
How to make Sweet and Sour Shrimp Recipe in Oyster Sauce:
- Wash the prawns thoroughly, remove the heads and shells.
- Then sliced onions.
- Heat the oil, sauté the onions until brown, then add the prawns and stir-fry until cooked.
- Then add tomato sauce, chili sauce, oyster sauce, pepper, ginger, salt, stir-fry all until evenly distributed.
- Then give a little water, and let it cook
- If it's cooked, immediately lift and serve