Dawet or cendol, which is usually enjoyed with this ice, is made from rice flour as the main ingredient. Using brown sugar as a sweetener, which is mixed with coconut milk, makes this dawet have a sweet and savory taste. The way to make it is quite simple and can be served quickly.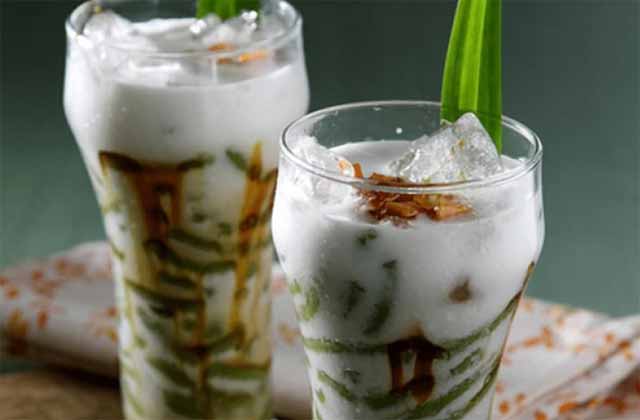 If you want to try making it at home, check out the recipe below.
Recipe and How to Make Dawet Ice:
Dawet
Dawet Material:
-65 gr of rice flour
-25 gr tapioca flour
- Pandan paste to taste
-1/2 tsp salt
-500 ml of water
How to Make Dawet:
-Put all the ingredients into the pan then stir well
-Heat on the stove, if it starts to get hot, keep stirring until it thickens and the color is greener.
-If it's thick, remove and cool, then print with a dawet mold if it's cold
Brown Sugar Sauce
Brown Sugar Sauce Ingredients:
-200 gr brown sugar, cut into small pieces
-125 ml of water
How to make:
-Heat the water and then add the brown sugar to melt or boil
-then cool the brown sugar stew
Coconut cream
Coconut Milk Ingredients:
- Coconut milk 250 ml
-Pinch of Salt
-Pandan leaves
How to make:
-Boil coconut milk with pandan and salt over low heat
-if it starts to get hot, the coconut milk must be stirred continuously until it boils so that the coconut milk doesn't break
-if it's boiling, remove and chill
Presentation:
fill the glass with dawet to taste with added ice cubes, then pour coconut milk and brown sugar sauce.